Joshua L. Roffman, MD, MMSc, Principal Investigator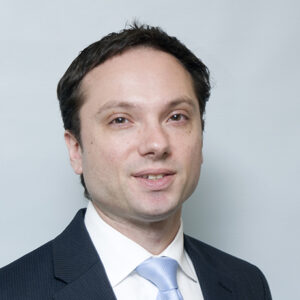 Dr. Joshua L. Roffman is an Associate Professor of Psychiatry at Harvard Medical School, Co-Director of both Psychiatric Neuroimaging and Neuroscience at Massachusetts General Hospital (MGH), and Director of Research for the MGH Schizophrenia Clinical and Research Program. He received his BA (neuroscience) from Amherst College, MD from the University of Maryland School of Medicine, and MMSc from Harvard Medical School. Following  residency training in adult psychiatry at MGH and McLean Hospital and postdoctoral training in brain imaging and genetics at MGH, he established the Brain Genomics Laboratory within the MGH Department of Psychiatry, a multidisciplinary research program that merges imaging (MRI, PET), genomics, and clinical trials. His current work, which is supported by NIMH, MQ: Transforming Mental Health, and NARSAD/Brain and Behavior Research Foundation, focuses on folate-based interventions and altered dopamine signaling in schizophrenia. Read about Dr. Roffman's Lab: https://roffmanlab.mgh.harvard.edu/
Erin Dunn, ScD, MPH, Co-Investigator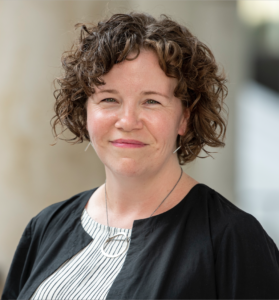 Dr. Erin Dunn is a social and psychiatric epidemiologist with expertise in genetics. Her research lab uses a developmental lens to understand the mechanisms that influence risk for mood disorders, with an emphasis on depression among women, children and adolescents. Her primary focus is on the role of early environmental exposures, especially childhood adversity. She uses her post-doctoral training in genetics to study the role of genetic variation as well as gene-environment interplay (GxE). Having started her career in early childhood and elementary education, she also studies the role of schools and other social contexts, such as neighborhoods, where youth spend the majority of their time outside of the family. Her work adopts a translational epidemiology perspective, seeking to bridge the "micro" with the "macro." The long-term goal of her work is to reduce the population-burden of depression by developing population-based prevention strategies and targeting these strategies to specific life stages in development when they could have greatest impact. Read about Dr. Dunn's Lab: http://www.thedunnlab.com/
Andrea Edlow, MD, ScD, Co-Investigator
Dr. Andrea Edlow is an Assistant Professor of Obstetrics, Gynecology and Reproductive Biology at Harvard Medical School and a Maternal-Fetal Medicine specialist at Massachusetts General Hospital. The Edlow Laboratory focuses on the effects of maternal obesity on fetal brain development and offspring behavior, and how these effects are modified by fetal sex. She is particularly interested in the placenta-brain connection and how maternal inflammation may influence the fetal innate immune response. Dr. Edlow's research is funded by the Reproductive Scientist Development Program/NICHD, the American College of Ob/Gyn, the American Board of Ob/Gyn, the March of Dimes, the Burroughs-Wellcome Fund, the Nutrition Obesity Research Center at Harvard, and the Boston Area Diabetes and Endocrinology Research Center. Read about Dr. Edlow's Lab: https://massgeneral.link/AndreaEdlowLab
Paul Lerou, MD, Co-Investigator
Dr. Paul Lerou graduated from Jefferson Medical College and did his residency and chief residency at Boston Children's Hospital, followed by fellowship in the Harvard Neonatal-Perinatal Fellowship Training Program. He did his post-doctoral research in the George Daley Laboratory at Boston Children's Hospital. He is currently a neonatologist at Massachusetts General Hospital, where he serves as Division Chief of Neonatology and Newborn Medicine for MassGeneral Hospital for Children. He is an Assistant Professor of Pediatrics at Harvard Medical School. Read about Dr. Lerou's Lab: http://lerou.mgh.harvard.edu/
Rakesh Karmacharya, MD, PhD, Co-Investigator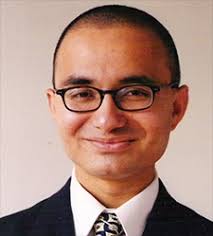 Dr. Rakesh Karmacharya is an Assistant Professor in Psychiatry at Harvard Medical School and the Director of Stem Cell Research of the Center for Experimental Drugs and Diagnostics. He is also a Physician-Scientist in the Chemical Biology Program at the Broad Institute of Harvard and MIT, and the Medical Director of the Schizophrenia and Bipolar Disorder Research Clinic at McLean Hospital. Dr. Karmacharya received an A.B. in Biochemistry from Harvard University, an M.S. in Molecular Biophysics from Yale University and an MD and a PhD in Biophysics from the Albert Einstein College of Medicine in New York. His graduate studies focused on theoretical studies of the quantum mechanics of proton tunneling in condensed phase. He completed an internship in Medicine at Massachusetts General Hospital (MGH), and a residency in psychiatry at MGH and McLean Hospital. He served as the Chief Resident of the Schizophrenia and Bipolar Disorder Program. After his residency, he undertook postdoctoral studies in chemical biology under the mentorship of Prof. Stuart L. Schreiber.
Julie Levison, MD, MPhil, MPH, FACP, Co-Investigator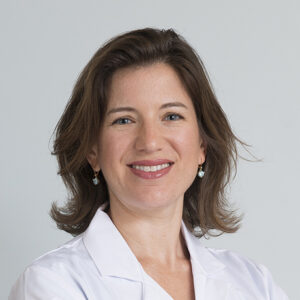 Dr. Julie Levison is an Assistant Professor of Medicine at Harvard Medical School, and is board certified in internal medicine and infectious disease. Her clinical interests are in general infectious diseases, HIV medicine, and immigrant health with a focus on a team-based, patient-centered approach to delivering infectious disease specialty care in the community setting. Her research focuses on understanding and addressing disparities in HIV outcomes in minority populations with specific attention to immigrant populations. She is principle investigator of a K23 career development award from the National Institute of Mental Health to develop and evaluate a community health worker intervention to improve engagement in HIV care in Latino immigrants in the greater Boston area. She has developed novel tools to leverage the electronic medical record for HIV outcomes research with immigrant populations. Working in partnership with community-based organizations and health care providers, Dr. Levison focuses on developing effective interventions to improve HIV care and treatment in Latino immigrants. She is an active member of the Infectious Disease Society of America and the American College of Physicians, where she is a Fellow. She is also a Research Scientist in the National Hispanic Science Network. Dr. Levison was named to El Planeta's Powermeter 100, a list of Massachusetts' 2017 Most Influential People for Latinos. Dr. Levison is the recipient of the Arnold Gold Foundation Leonard Tow Humanism in Medicine Award from Harvard Medical School and has spoken nationally and internationally on physician responsibility in the care of survivors of torture. 
Rachel Pride, MPH, Senior Research Coordinator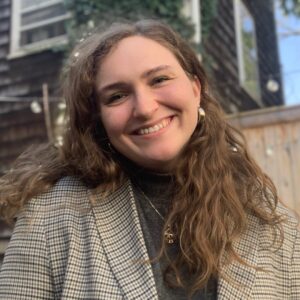 Rachel Pride, MPH is a recent graduate of the Columbia University Mailman School of Public Health Department of Population and Family Health where she focused in sexuality, sexual, and reproductive health. While at Columbia, she led a team of students making outreach calls to pregnant patients at the height of the COVID pandemic, and she worked on research studies about child language development, adolescent sexual and reproductive health, and navigating pregnancy within the adult and juvenile justice systems. She earned her BS in Neuroscience from DePaul University in Chicago where she did her capstone project on class disparities in early childhood brain development and stress neurobiology. In addition to coordinating the B4 study, Rachel works as a volunteer birth doula with the Birthing Gently Maternal Health Program at Mass General Brigham, as well as with Amaka Consulting and Evaluation Services as a Research Associate.
Jannely Villarreal, Research Coordinator
Jannely Villarreal is a recent graduate from Harvard University where she earned a Bachelor of Arts in Molecular and Cellular Biology, a secondary in Global Health and Health Policy, and a Portuguese language citation. During her time at Harvard, Jannely participated in various student development and research programs focused on the intersection between education, culture, and health. As a native of the Rio Grande Valley in Texas, Jannely is passionate about addressing issues that deter inclusive and accessible healthcare, such as language barriers and cultural misconceptions. In addition to her role as a coordinator for the B4 study, Jannely is the 2020-2021 Harvard DRCLAS Brazil Office Fellow and volunteers with a partner abuse organization in the Boston area.